Sponsorship Packages
The Web Rebels Conference has a set of exclusive sponsorship packages which provide you with different options for contributing as a sponsor. Please note that there is a limited number of sponsorship packages available, so do not take too long to decide!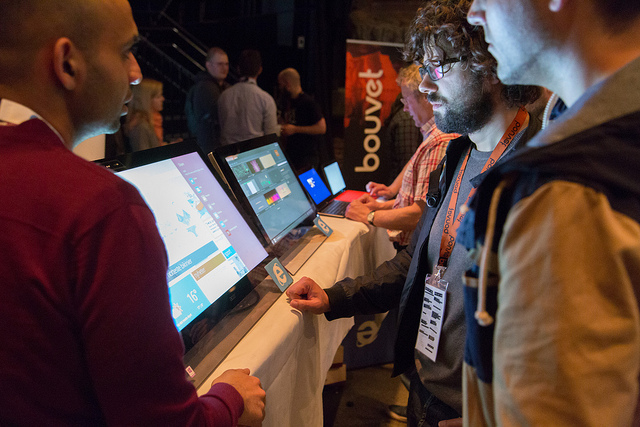 Exclusive packages
Open Mic Night
Be the exclusive sponsor of this pre-event which takes place the day before the conference where anyone can do a talk. You'll be the only sponsor for this event with options to have promotion materials at the venue
Breakfast
You can sponsor the lovely breakfast we'll be serving everyone each morning. Your brand could be there greeting the Rebels!
Lunch
Everyone attending the conference get a prepaid cards to use in the magnificent Mathallen. You can have your company name on them as our exclusive Lunch sponsor.
Chill out
After the first day we gather everyone for some dinner and a social gathering. The Chill out sponsor will have exclusive rights to sponsoring this event.
Coffee (SOLD)
We love coffee and we want the best possible coffee for those attending. Help us make this happen by being our Barista sponsor!
Scholarship Tickets
The Scholarship Ticket package is your chance to help make our community more diverse by contributing to the The Web Rebels Scholarship program. You get to buy two tickets, one to keep and one to give to one of of scholarship applicants, selected by Web Rebels. If accommodation is required you will cover two nights. The Web Rebels will cover travel expenses.
12 000 NOK
One ticket for your company
You will get listed on our website as a scholarship donor.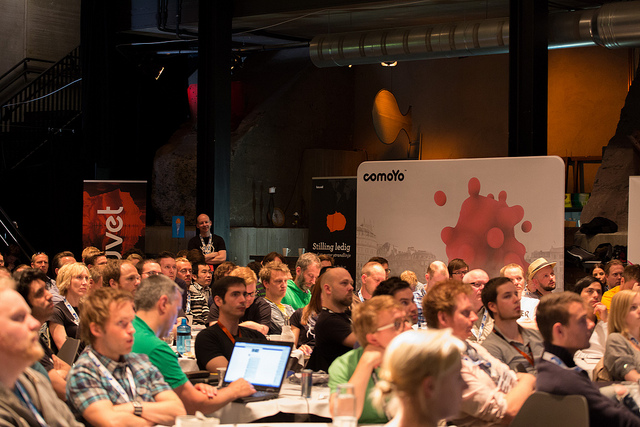 Standard packages
In addition to the these exclusive sponsorship packages we have standard packages available for sponsors.
Tier 1 / 28 000 NOK
Logo on website
Mention in opening and closing talks
Displayed logo during breaks
Logo displayed in online videos
1 ticket
Tier 2 / 38 000 NOK
All of the above plus:
Flag / banner inside the conference venue (provided by you)
Logo lanyard (provided by you)
Mention in social media
Tier 3 / 60 000 NOK
All of the above plus:
Stands / booth
2 extra tickets (3 in total at this tier)
Sounds interesting? Want to contribute?
If you have any questions, please do not hesitate to contact us by phone (Espen Dalløkken, +47 41 52 88 62) or email. We will answer all questions and take any feedback into consideration.
Please note, that as a sponsor you must act according to our Code of Conduct.