Our partners and sponsors
Without the participation of our amazing sponsors, our conference would never be possible. They are the ones who enable us to provide you with awesome speakers at a great venue at an affordable price. We love them and so should you, so please check them out and show them some love!
Barista Sponsors - Mandrill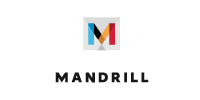 Mandrill is an reliable, scalable, and secure email infrastructure service that's easy to set up and integrate with existing apps. It's really fast, too. With servers all over the world, we can deliver your email in milliseconds. Our detailed delivery reports, advanced analytics, and friendly interface mean your entire team—from developers to marketers—can easily monitor and evaluate email performance. Join the more than 375,000 customers who are already using Mandrill.
Scholarship Sponsor - Knowit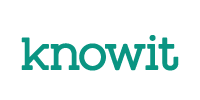 KnowIt Hos Knowit i Oslo sitter det 100 utviklere med meninger og ekspertise på backend, frontend og mobil. Nå trenger vi flere gode utviklere som brenner for frontend, samtidig som de forstår hele stacken. I dag bruker vi ofte teknologi som React, Node, Ruby og Scala når vi starter nye prosjekter, men hva bør vi bruke i morgen? Har du lyst til å hjelpe oss å finne den beste teknologien for fremtidens webløsninger? Send oss en epost med CV til hei@knowit.no.
Chill Out Sponsor - Ciber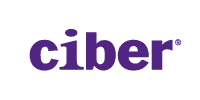 Ciber Norge er et konsulentselskap innen systemutvikling, IT-rådgivning og forretningssystemer som leverer prosjekter og tjenester til private og offentlige virksomheter sentralt i Oslo. Vi er opptatt av faglig dyktighet og fornøyde kunder, og vi har et eksepsjonelt godt miljø med et bredt sosialt tilbud med ulike bedriftsidrettslag, alpinturer, vinklubb, brettspillkvelder, e-sports, utenlandsturer og mye annet - noe for enhver smak!
Do you want to help create the best Web Rebels ever? More on our sponsorship packages ➡